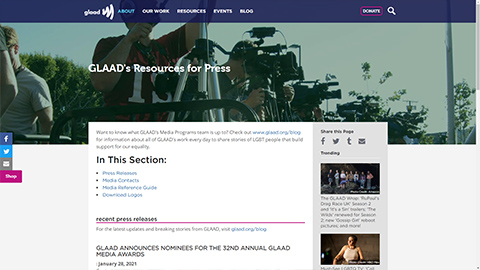 GLAAD rewrites the script for LGBTQ acceptance. As a dynamic media force, GLAAD tackles tough issues to shape the narrative and provoke dialogue that leads to cultural change. GLAAD protects all that has been accomplished and creates a world where everyone can live the life they love.
For over 30 years GLAAD has been at the forefront of cultural change and accelerating acceptance for the LGBTQ community.
If you have additional information on this resource please don't hesitate to contact us.
© 1995 - 2023 Badpuppy Enterprises Inc.